Figuring out how to get your 2023 matric results is the last step before you graduate from high school and receive your matric certificate.
If you're curious about when those all-important matric results will be revealed and where you need to go to pick up your certificate, don't worry, we've got you covered.
Let's dive into everything you need to know about getting your 2023 matric results.
2023 Matric Results Release Date
According to the Department of Education, the 2023 matric results will be released to candidates on 19 January 2024.
But here's the deal—if, for some reason, you can't find your results, it might be because of some technical hiccups. In that case, keep an eye out for messages from your school. They'll be in touch to sort things out.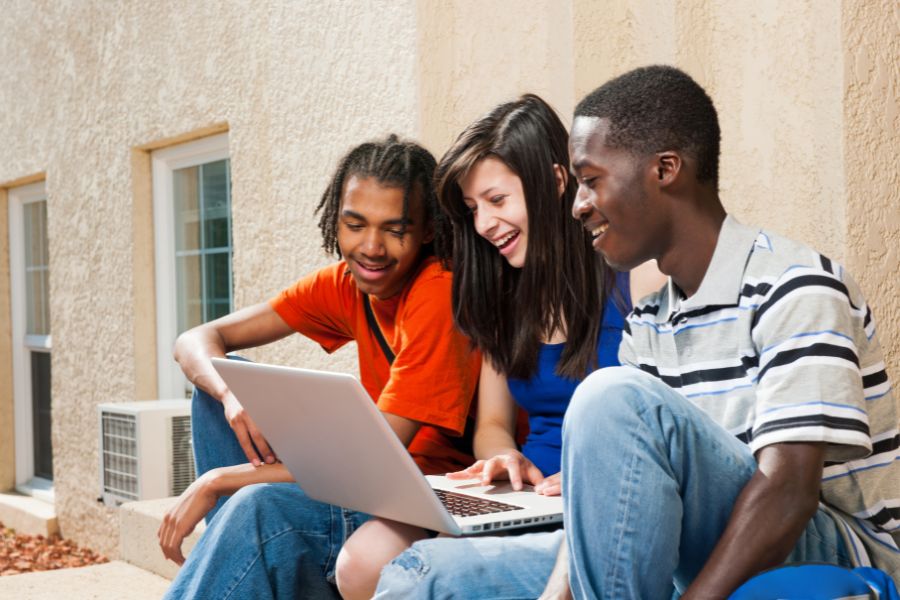 How to Check Your 2023 Matric Results
Writing your matric exams is stressful, but thankfully, getting the results is easy! There are several ways to get your matric results for 2023, which you can view below:
1. Find Your 2023 Matric Results Online
To check your matric results online, the best route is to head over to the Department of Education's website. Now, it's important to practice a bit of patience, as the site tends to get pretty jammed with matriculants eagerly checking their results.
But don't worry about the page taking a while to load, it won't impact your results. Once the webpage loads up, you'll get your complete matric results.
After the Department of Education's page has loaded, here's what you need to do:
Just remember, this method is for learners who attended South African public schools. If you went to a private school, you must check your final matric results for 2023 on the IEB website.
Both private and public school learners can also check their matric results through the News24 matric results portal. Needless to say, you've got choices!
2. Check Your 2023 Matric Results in the Newspaper
Learners can additionally check their matric results in local newspapers like The Rapport, The Argus, and The Star. These results usually make their debut on the same day the Department releases them, which is 19 January 2024.
Now, if you're worried that the entire nation will get a front-row seat to your marks, relax. The newspapers only reveal whether or not you passed and the symbol that represents your performance.
But if you're scratching your head wondering what those matric pass symbols mean, no worries. We've got the lowdown on all the matric pass symbols and what they represent:
Level 7: 80 – 100% (Outstanding)
Level 6: 70 – 79% (Meritorious)
Level 5: 60 – 69% (Substantial)
Level 4: 50 – 59% (Moderate)
Level 3: 40 – 49% (Adequate)
Level 2: 30 – 39% (Elementary)
Level 1: 0 – 29% (Not achieved)
3. Get Your 2023 Matric Results Through Your High School
Once the Department of Education releases the final matric results for 2023, your high school will follow suit by releasing your results the very next day on 20 January 2024.
It's important to note that although the matric results will show how you performed in each of your subjects, this document is not your official matric certificate. Your actual certificate will only be handed to you a few months down the road.
To get an idea of when you can get your hands on your matric certificate, it's best to get in touch with your school. They'll have all the information you need.
4. Search for Your 2023 Matric Results on Your Cell Phone
Looking for a convenient way to get your matric results as soon as they're out? You're in luck! The Department of Education and SABC Education have you covered with a handy service called MatricsMate.
Now, you may be wondering: How does MatricsMate operate?
First off, you'll need to download the MatricsMate app from either the Google Play Store or the Apple iStore. Once that's done, it's registration time. You've got two registration options, and you can pick the one that suits you best: SMS or the USSD service.
For SMS registration:
Send your ID number and exam number to 35658.
You'll receive a confirmation SMS to let you know you're good to go.
Just a heads up, SMSes cost R1, and free SMSes won't work here.
When the results drop, you'll get them instantly.
If you're going the USSD route:
Dial *120*45856# on the release date.
Answer a few quick questions.
Enter your ID number.
You'll get your matric results for each subject.
Do keep in mind that regular USSD rates apply.
There you have it—MatricsMate, your hassle-free ticket to getting your matric results as soon as they're available. Easy!
What Should I Do After I Get My 2023 Matric Results?
After you've got your 2023 matric results, you'll need to exercise a little patience because your official matric certificate won't be ready for a few months. When the time comes, you'll need to swing by your high school to pick it up.
Now, the next logical move is to start exploring the institutions you're interested in applying to. These could be universities, technical schools, TVET colleges, or private colleges.
If you're looking to apply to a tertiary institution in the 2024 academic year, it's essential to check the application deadlines. This way, you'll ensure your application is submitted on time and you don't miss out on your preferred institution.
I Passed My Matric and Now I Need Funding for University 
You've got your matric results and certificate in hand, and now you're all set to chase your academic dreams at your chosen college or university. However, there's one crucial piece of the puzzle missing—funding.
This is where Fundi steps in to help! Fundi provides study loans to students that cover a range of educational costs—including tuition fees, study devices, accommodation and more. To see if you're eligible, take a look at the Fundi loan calculator and take your first step toward securing the financial assistance you need for your education.