If you're passionate about animals and dream of becoming a veterinarian in South Africa, you're at the right place. In this guide, we'll walk you through the steps to help you achieve your goal and positively impact the lives of furry, feathered and scaly friends.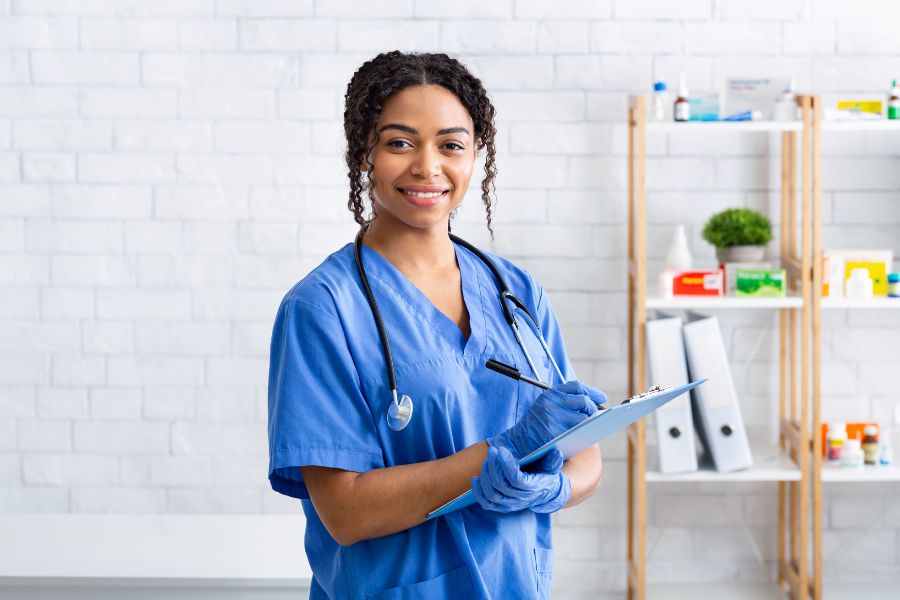 What Does a Veterinarian Do?
A veterinarian, often called a "vet", is a professional who focuses on diagnosing and treating illnesses and injuries in animals. They do things like surgeries and give vaccinations to keep animals safe from diseases. However, with that said, the exact work they do highly depends on what they specialise in.
For example, some vets work mainly with pets and have their own private practices. Others concentrate on helping animals in the farming industry, like cows and sheep. The latter checks the health of these animals and gives advice to farmers on how to take care of them and how to breed them effectively.
Apart from working directly with animals, vets can do many different jobs. They can also: 
Conduct research

Provide expert advice

Educate others

Write technical documents

Help prevent diseases in animals

Educate the public about agriculture

Work on community projects

Get involved in selling animal-related products, or

Provide technical services for companies that deal with animals.
In summary, vets contribute to the well-being of animals and public health in various ways through their professional work and specialisations.
How Long Does it Take to Become a Veterinarian?
What Are the Requirements to Be a Veterinarian in South Africa?
To embark on your journey as a veterinarian in South Africa, you'll need to meet certain academic requirements first. 
Here's our suggested list of requirements needed in order to become a veterinarian in South Africa:
National Senior Certificate (NSC)
After high school, you'll need to earn a Bachelor of Veterinary Science (BVSc) degree in order to become a vet. Acquiring a BVSc is essential as it will provide you with the knowledge and tools you need in order to become a skilled veterinarian in South Africa. 
Internship and Practical Experience
During your veterinarian studies, you'll gain hands-on experience through internships and clinical rotations.
Some of the things you'll learn while training to become a veterinarian are:
Clinical examinations:

Learn how to perform physical examinations on animals, including checking their vitals (such as heart rate, breathing and temperature).

Diagnosis:

Get involved in the process of diagnosing illnesses and injuries in animals. You'll do this by interpreting lab results, X-rays and other diagnostic tests.

Treatment:

Assist in providing treatment and medication to people's pets (under the guidance of experienced veterinarians, of course).

Surgery:

Observe and participate in surgical procedures. This hands-on experience is crucial for any vet in training!

Anesthesia:

Find out how to administer and monitor anaesthesia during surgeries.

Medical records:

Become a pro at organising and handling patient records.

Emergency care:

Be exposed to emergency situations and find out how to respond in critical situations.

Animal handling:

Learn how to safely handle and restrain pets during examinations and procedures. 
These are just a few of the many things you'll experience and learn while doing your veterinary internship. Be sure to absorb as much information as you can and make the most out of your experience.
Where Can You Study to Become a Veterinarian in South Africa?
In South Africa, the University of Pretoria (TUKS) is the only institution that offers a Bachelor of Veterinary Science (BVSc) degree.  
The University of Pretoria (TUKS) is a leading university and holds the top position among universities in South Africa for veterinary science. UP has two veterinary programmes available, which you can view below:
To qualify for a BVSc or BVetNurs degree at the University of Pretoria (TUKS), you need to ensure that you meet the below requirements: 
If you're currently in your last year of school and you've applied with your grades from the previous year (Grade 11 or equivalent), you can apply.

If you've finished high school but haven't started any further studies yet, you can also apply.

If you have a certificate that the university says is equal to the

National Senior Certificate (NSC)

with a university endorsement, you can apply. This certificate needs to be verified by

Universities South Africa (USAf)

.

If you're currently studying at a

college

or

university

, you can apply.

If you've already graduated from another

college

or

university

, or you've been recognised as a graduate from such an institution, you can apply.

If you've graduated from a different department at the

University of Pretoria (TUKS)

, you can also apply.
To keep your conditional admission, you have to meet the minimum subject requirements based on your final matric exam results.
South African students who were accepted for the NSC or IEB exams but gave up their spot and still meet the minimum requirements will be considered in the second round of selection in January.
What is a Veterinarian's Salary in South Africa?
According to Payscale, the average veterinarian in South Africa gets paid approximately R497,220 per year, or R41,435 per month. Vets who are just starting out can expect to earn roughly R440,000 a year, or R36,666 per month.

Once you've gained more experience and have been training for 10+ years, you could earn up to R604,999 per year, or R50,416 a month.
How to Become a Veterinarian in South Africa
Set Your Goals in High School
Earn Your Bachelor's Degree
Gain Hands-On Experience as a Veterinary Intern
Hands-on experience as a veterinary intern is invaluable in veterinary medicine. To become a proficient veterinarian, complete veterinary internships and clinical rotations during your studies. These practical veterinary experiences will expose you to various aspects of veterinary care, from treating household pets to assisting with large animals.
Choose a Veterinary Specialty
As a veterinarian, you have the opportunity to specialise in various areas, such as, for example, surgery or radiology. Consider your interests and career goals carefully before choosing a speciality. Specialisation allows you to focus on a particular aspect of veterinary medicine and can open doors to exciting career opportunities.
Join a Professional Veterinary Organisation
To stay connected with fellow veterinarians and access valuable resources, consider joining a professional organisation like the South African Veterinary Council (SAVC). These organisations offer networking opportunities, continuing education and support for your veterinary journey.
Start Your Veterinary Journey
Congratulations! You've completed the necessary steps to become a veterinarian. Now, it's time to embark on your veterinary journey, whether you choose to work in private practice, research or agriculture. Your dedication and passion for animals will drive you to make a meaningful difference in their lives.
In conclusion, becoming a veterinarian is a fulfilling path that requires commitment, education, and hands-on experience. By following these easy steps, you can turn your dream of working with animals into reality and contribute to the well-being of creatures big and small. 
Fund Your Studies With Fundi